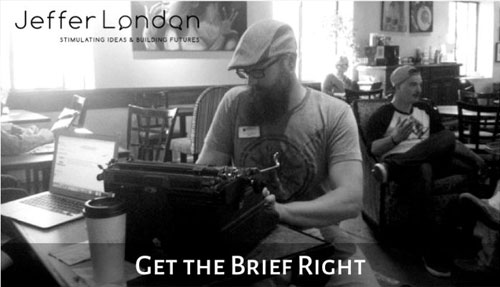 Inspirational events, motivated teams, break-through innovation – all start with a good briefing.
Write Your Brief for Synergy
The briefing sets the direction of your project – if you have no direction at the start, it is unlikely to simply emerge. A good briefing aligns strategy, people and process while ensuring adequate sponsorship and explaining the objectives to the project team.
Here are five elements to help get the brief right.
1. Clarify the Purpose
What is your long-term goal? What short-term goal would be a step to get there? What will success look like? What benefits will be gained?
2. Understand the Context
What is blocking us from getting to the goal? List the issues, challenges and blockages. What has been done about this so far? What is helping and hindering this project's progress?
3. Establish Motivation
What does this project mean for you? Why is it so important for you? What aspects will people be following? How are the carrot and stick perceived? What are the pain points? How pleasurable will victory be?
4. Analyze the Audience
Who is involved, impacted or interested? What's their F.I.N.D.? Facts about them? Insights into their behavior? Needs that they have? Dreams for their future?
5. Create Memories
Finally in a years time, when you look back on this project, how would you like it to be remembered? How can you visualize the results of the project? What experiences will register this project into people's memories? What support materials will leave a legacy?
Success starts with a good brief – for you, your partners and the participants. It is up to you to set the destination, not the path. When you feel you have the brief right, send it over so we can talk about how to shape your initiative.
More on making your next event an engaging participant experience.